Yoga and Wellness Retreats
The Hotel Marisol Coronado is now offering you the opportunity to book an exclusive yoga retreat. This retreat creates a serene, intimate, and rejuvenating experience. Our 15 room boutique hotel can be yours to practice yoga, perfect location to explore Coronado Island, and dine in our charming courtyard. Yoga retreats are a perfect setting for a bachelorette party, birthdays, and friend or family reunions. Please note: retreats can only be booked when you have reserved the entire hotel for at least three nights.
After a retreat at the Hotel Marisol, we hope you will walk away feeling refreshed with improved health, a calm mind, stronger body, and great memories.
The retreat schedule below provides a look into our typical 3 day retreat. We are happy to work with you to customize the length and/or itinerary of your retreat.
Retreat Schedule at a Glance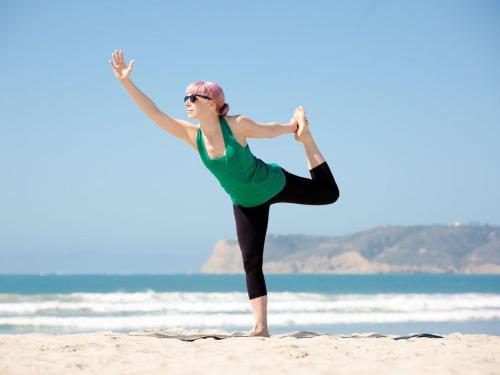 Thursday
Welcome Dinner
Friday
8:00am: Breakfast at the hotel
9:30am: Surfer Flow – (30 min. beach yoga + 60 minute surf lesson)
12:00pm: Lunch - Beach Picnic after surfing
5:30pm: Courtyard candle light yoga and Meditation (75 min)
Dinner: Open
Saturday
Breakfast at the hotel
9:30am: Yoga in the Courtyard
Lunch: Open
5:30pm: Sunset Beach Yoga and Meditation (75 min)
7:00pm: Farm to Table dinner in the Courtyard
Sunday
7:00am: Breakfast at the hotel
8:00am: Morning Restorative Yoga Practice– Hotel Courtyard
Package Includes:
Accommodations
5 yoga classes
2 surf lessons (optional)
Daily breakfast
2 dinners and one lunch
For more information or to book a retreat, please contact us at (619) 365-4677 or fill out a request form here.