Wedding Weekend Events
Exclusive Venue for Intimate Wedding Events
Imagine having this island paradise property all to yourselves for a long weekend. Our private garden courtyard is only available to guests of our hotel. And to host an event, you must book the entire hotel for at least three nights.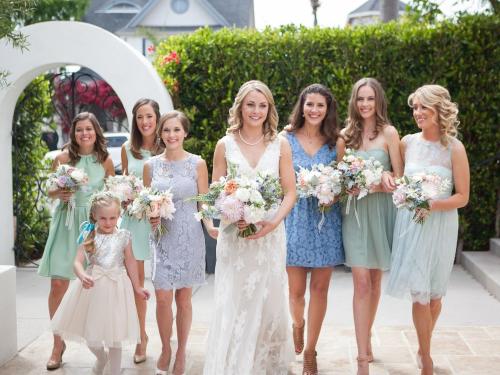 Our outdoor courtyard is only available for a small number of events each year. Contact us well in advance so that we can make your wedding weekend especially memorable!
Our garden is an ideal spot to host any number of wedding related events. Our staff will work with your wedding coordinator to ensure every detail is perfect. No worries for you!
Event Options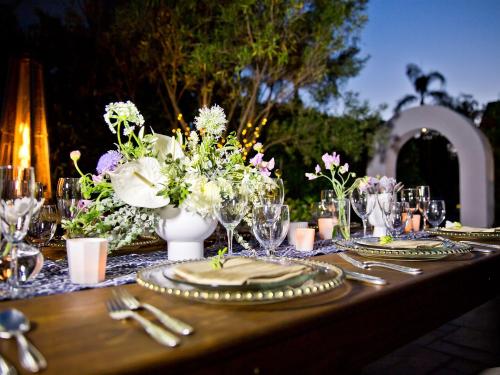 The Hotel Marisol Coronado courtyard can accommodate multiple configurations for seated meals as well as standup receptions. The maximum occupancy for the space is 100 people. A seated affair is possible for up to 75 attendees. However, smaller groups will find the garden and patio very inviting and intimate.
Welcome Reception
Bridesmaid Luncheon
Rehearsal Dinner
Wedding Ceremony
Wedding Reception
Farewell Brunch
Our preferred event coordinator is Creative Affairs, Coronado's number one event planning organization. They work exclusively with proven vendors, drawing the best from the entire San Diego area. Not only can they coordinate an event at the Hotel Marisol, they can manage your entire weekend's events.
If you have already hired a wedding coordinator, we are happy to discuss options for collaboration with that company. The Hotel Marisol does not maintain an event staff so we work exclusively with outside coordinators and preferred vendors to provide all event services.