Winter Holiday Activities in Coronado
Winter is a great time to vacation in Coronado. Our weather is mild, with a typical high temperature of 65 degrees. Here's what the locals will be doing this winter:
Holiday celebrations are formally kicked off on the first Friday in December with the Holiday Parade and Open House. From 6:00 – 7:00 p.m., our local parade features floats and entrees from clubs and bands, plus Santa arriving on a fire truck. Santa performs the ceremonial lighting of the huge star pine Christmas Tree in Rotary Park, just steps from the Hotel Marisol. Starting at 6:00pm, Coronado's Community Band plays holiday favorites nearby. Downtown merchants stay open late and offer specials to jumpstart your holiday shopping.
If handmade holiday gifts are high on your list, visit the 45th annual Artisan's Alley Craft Fair on Saturday December 2 from 9:00 a.m. to 3:00 p.m. Arrive early for the best selection of unique crafts, toys, clothing, ceramics and more. The Fair is located on the grounds of the Coronado Village Elementary School, just a few blocks from the Marisol.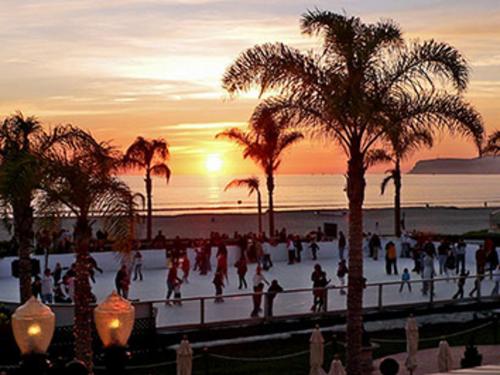 From Thanksgiving Day through January 2nd, indulge in a Coronado holiday tradition – Skating by the Sea – between the Hotel del Coronado and the beach. A spectacular ice rink is open to the public (for a $30 fee per person including skate rental), with holiday music, hot chocolate, and libations.

On Sunday evenings, December 10 and 17, the annual San Diego Bay Parade of Lights delights viewers at the Coronado Ferry Landing.
The parade of more than 80 festively decorated boats follows the coastline with a strong finish just after passing Coronado. This year, for the 2nd time, the parade will proceed to the pier at Cesar Chavez Park before making the turn to Coronado, giving spectators another area to view the parade.

Bring beach chairs from the Marisol and enjoy the show. This year's decorating theme will be Arrrgh! A Pirate's Christmas.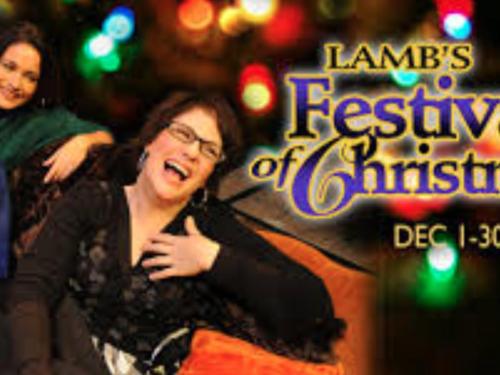 Another not-to-be-missed holiday event is the annual
Festival of Christmas
at Lamb's Players Theatre around the corner from the Hotel Marisol.
Enjoy a "memorable holiday show filled with song, dance, laughter and love... and great music of the season."
Buy tickets on line or at the door, December 1 through the 30th daily except for Mondays.