Runs, Triathlons, Bike Rides in Coronado
If you are looking for a getaway with a mild to major outdoor workout,
Coronado has plenty of annual events. Here are few to consider.
Or if going at your own pace is your passion, remember that you can borrow our loaner beach cruiser bikes and explore Coronado on your own.
The 7-mile long Silver Strand bikeway is great at any speed, with the San Diego Bay on one side and the Pacific Ocean on the other. Or simple roll through our lovely neighborhoods admiring the architecture and landscapes.
February 10th, 2019 - Coronado Valentine's Day 10K, 5K & 1 Mile Fun Run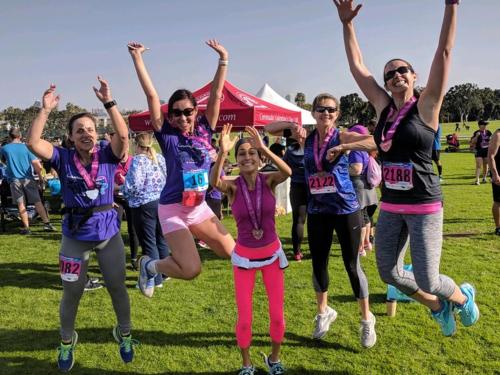 Celebrate Valentine's Day with something good for your heart!
Sign up for the Coronado 10K Run
, held on Sunday, February 10, 2019.
The flat, scenic 10K course winds around San Diego Bay, the Coronado Golf Course, and Glorietta Bay. Compete as an individual, or sign up as a couple/two person team.
Plan to enjoy the awesome Post Race Party at McP's Irish Pub, right around the corner from the Hotel Marisol. Free breakfast plus beer provided by sponsor Gordon Biersch.
May 19th, 2019 - Bay Bridge Run/Walk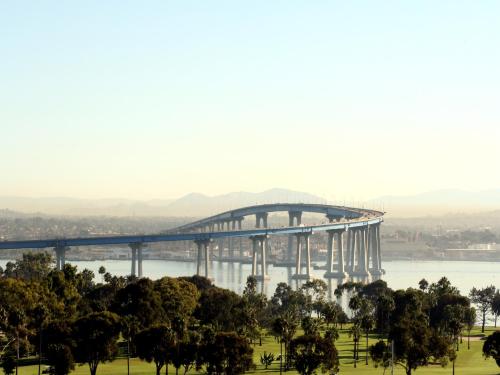 One of the easiest and most scenic local events is the Bay Bridge Run/Walk, to be held Sunday, May 19, 2019.
It is the only time each year that pedestrians can enjoy the Coronado Bridge. The event's starting point is in downtown San Diego and you finish in picturesque Coronado Tideland's Park on San Diego Bay, a distance of 4 miles.
Jun 1st & 2nd, 2019 - San Diego Rock 'n' Roll Marathon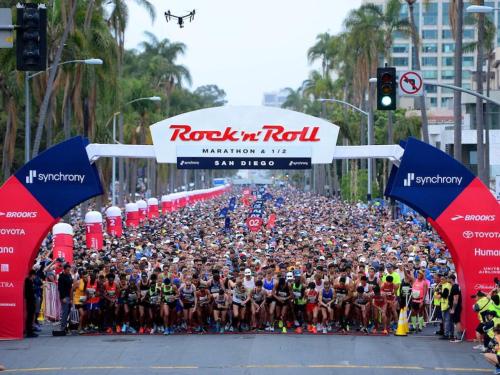 Worth mentioning even though Coronado is not on the course, is the
San Diego Rock 'n' Roll Marathon
on June 1-2, 2019. Since 1998, it has attracted runners from all over the world. Its claim to fame is the live entertainment provided by local bands every mile of the course, including classic rock, jazz, punk, funk and blues!
Runners enjoy a tour of some of San Diego's most scenic spots – Balboa Park, San Diego Bay, Mission Bay, and a finish line at Petco Park. A half marathon race is also offered.
July 4th, 2019 - Fourth of July Events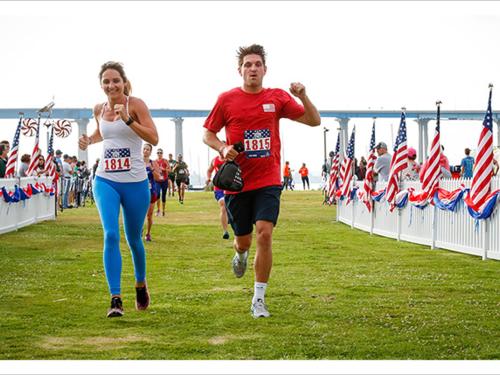 On July 4th, you have two athletic events from which to choose. The Crown City 12K or 5K runs starts and ends at Tidelands Park in Coronado at the base of the Coronado Bridge.
If a challenging swim is your sport, enter the Annual July 4th Rough Water Swim starting at 8:00 a.m. at the lifeguard tower at Central Beach. It is open to swimmers of all ages. If you are registering on the day of the event, remember to bring your USMS or USAS card to enter certain categories.
August 25th, 2019 - Ride the Bridge / Bike the Bay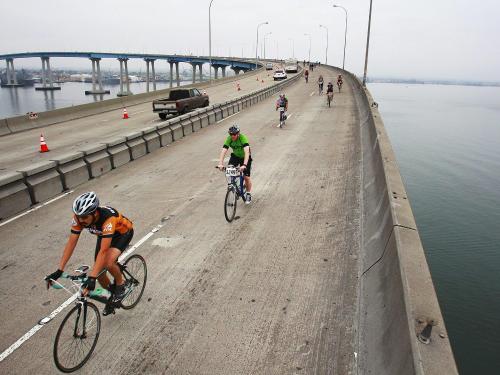 The best bike race of the year is the
Ride the Bridge – Bike the Bay
event held on Sunday August 25, 2019. The course is 25 miles long and is open to all ages and levels. With the exception of the ride across the bridge, it is nice and flat. Enjoy views of San Diego Bay and the Pacific Ocean while you ride through Coronado, Imperial Beach, Chula Vista, National City and San Diego. This is your only opportunity each year to ride your bike across the Coronado Bridge.
September 15th, 2019 - Iron Man 70.3 Superfrog Triathlon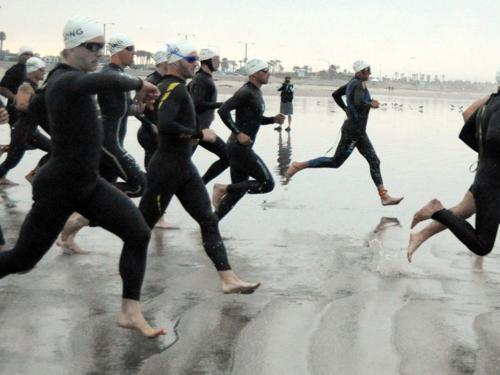 The most challenging event is the annual
Iron Man 70.3 Superfrog.
The next event is September 15, 2019. If you really want to test yourself against some of the best athletes in the world (Navy SEALs), sign up for this race.
It includes a two-loop 1.2 mile swim in the Pacific Ocean, a flat and fast four-loop 56-mile bike course, and a two-loop 13.1-mile run. Enjoy the beauty of both the Bay and the Pacific Ocean off of Silver Strand State Beach as you bike and run.