San Diego Fall Military Events
San Diego is a big Navy town and we celebrate our military heritage with exuberance in the fall. The two biggest events are the Coronado Speed Festival and the Miramar Air Show.
The Race at the Base!
The Coronado Speed Festival is celebrating its 19th year, with events on Saturday and Sunday, September 17 and 18. Coronado's North Island Naval Air Station transforms its live runways into a twisty 1.7 mile course and invites only vintage race cars to compete. Car enthusiasts will also enjoy exhibitions, the Car Club Corral, and the Military Pit Crew Challenge.
In addition to the racing, this is the only annual West Coast Navy Base Open House. Civilians can view current Navy jets, helicopters, special boats and hovercraft up close, with pilots on hand to answer questions.
This year, attendees will be in for a special treat. Gary Sinise and the Lt. Dan Band will be performing at noon on September 17. No additional admittance fee is required.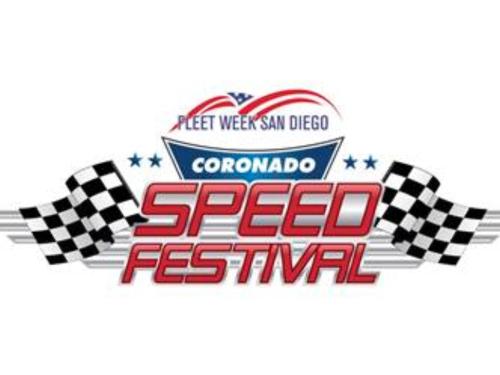 The base opens early and events begin at 8:00 a.m. each day. Parking is free and ticket prices start at $25 for a one-day pass. Buy your tickets in advance to save money as well as time on race day.
The main gate to the North Island Base is 1.5 miles from the Hotel Marisol. We recommend borrowing a couple of our bikes to avoid the car traffic getting on and off the base.
As a special treat to local Coronado residents, there is a preview parade of cars down Orange Avenue on Thursday, September 15 at 4:30 p.m. The cars park just steps away from the front of the Hotel Marisol, at Rotary Park. If vintage race cars are your hobby, this up-close-and-personal event is for you!
Miramar Air Show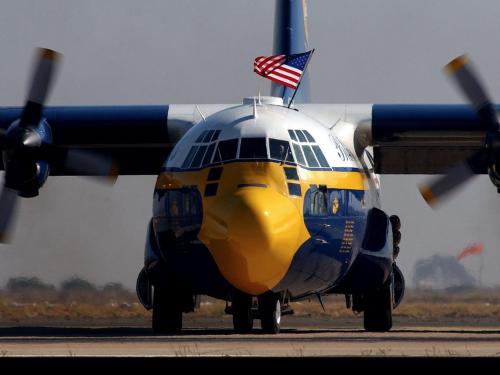 The
largest military air show in the United States
is held each fall at the Marine Corps Air Station Miramar in San Diego. The three-day event, September 22-24, 2017, draws over half a million spectators each year. While much of the focus is on Marine and Naval aircraft, the U.S. Air Force and Army are also represented. Attendees will view military parachute teams and aerial demonstrations by the F-35B Lightning II Joint Strike Fighter, the AV-8B Harrier, the MV-22B Osprey, the U.S. Army Golden Knights, the U.S. Navy Leap Frogs and a Marine Air Ground Task Force demonstration.
See the Navy's Blue Angels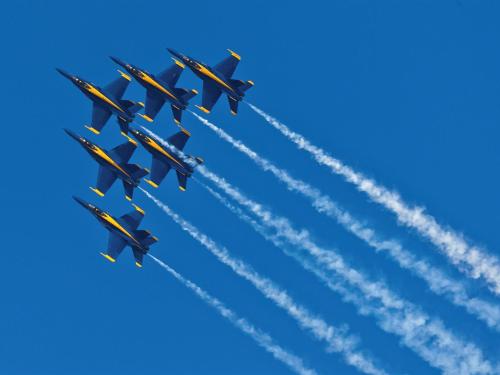 The crowd-pleasing "Blue Angels", the U.S. Navy Flight Demonstration Squadron, will perform at 2:05 p.m. each day, accompanied by their traveling companion, the Marine Corps C-130 named "Fat Albert."
Parking and admission are free so bring beach chairs and pick a spot on the flight line to enjoy this spectacular event. Preferred (paid) seating options are also available. Tickets for reserved seating are on sale now.